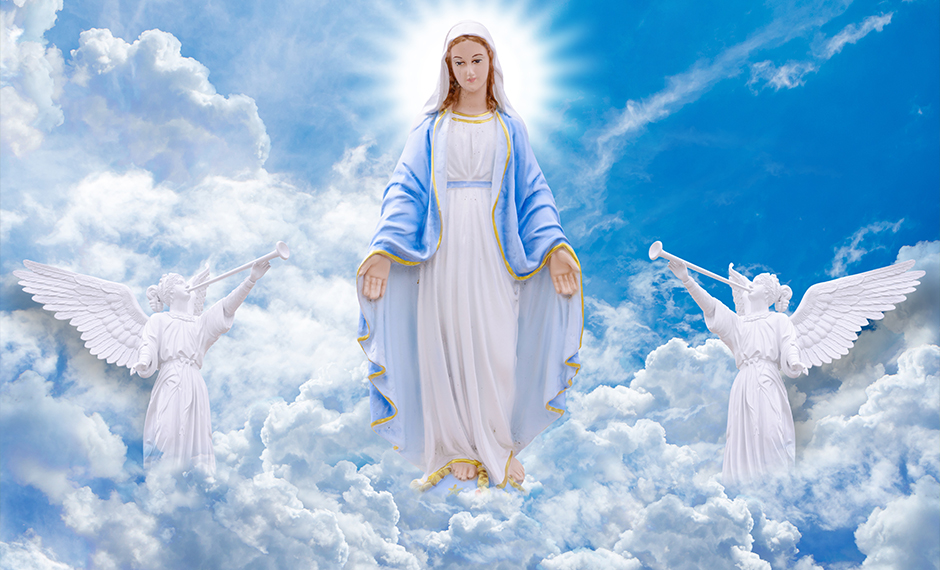 August 15, 2022
Dear Ladies and Friends of TASTE,
Happy Feast of the Assumption of Mary into Heaven!  As Catholics, we believe that upon her death, the body of the Blessed Virgin Mary was assumed directly into heaven.  In the Glorious Mystery of the Scriptural Rosary, we learn that Mary's love for her Son Jesus was so great that her body could no longer contain her soul and that she was received joyously into Heaven. What a wonderful reunion that must have been.
For those of you who may not know her, Marian Frentz was our founder. While she passed away about four and a half years ago (January 2018), we recently learned that her mother

(Rosemarie Serio Laque)

 passed away about two weeks ago (July 29, 2022).  Just like the Blessed Mother longed to see her son, we are sure that Marian's mother

 

longed to see her daughter again.  Please pray for the repose of Rosemarie's soul and that God may console her entire family.

CHILD CARE

- If you are in need of child care to attend TASTE, please contact Joy Parker

joyparker73@gmail.com

 directly. Likewise, if you know of any young mothers who you think would like to come to TASTE, but would need babysitting to do so, please contact Joy about this as well.

PLANS

- As mentioned in our last email, Fr. Swink will kick off our year on September 29th.  We will continue to meet in the Pallotti Chapel after the 9:00 am Mass on Thursdays. Our speaker line-up is almost complete for the 2022/2023 year!  In addition to some of our wonderful returning speakers, we have a number of new speakers this year.  Feel free to preview the current line up as well as speaker bios at this

LINK

.

THEME

- The theme for our upcoming 2022/2023 year is ABIDE IN ME

 

with the associated scripture verse: "Whoever eats My flesh and drinks My blood abides in Me and I in him."  ~ John 6:56.  This theme was selected to align with our Church's 3-year Eucharistic Revival.  For more on the Eucharistic Revival, please see this

LINK

as well as this

LINK

.

REGISTRATION

- We want to say thanks to all of the women who have already registered as it help us significantly with our planning.  If you haven't registered yet or if you know someone who is interested in attending, please sign up and/or encourage them to do the same. REGISTRATION LINK.

INVITE A FRIEND

- We encourage you to invite a friend regardless of where they are on their faith journey.  If they are interested, please also encourage them to register.  Attached is a

POSTCARD

that you can text, email, or print as an invitation to others.

PRAYERS

- Please continue to pray for our TASTE program in general, and specifically for our speakers and our ability to provide child care.
We so look forward to seeing each and every one of you soon!  Stay safe.
Joy, Michele, Karen, and Teresa